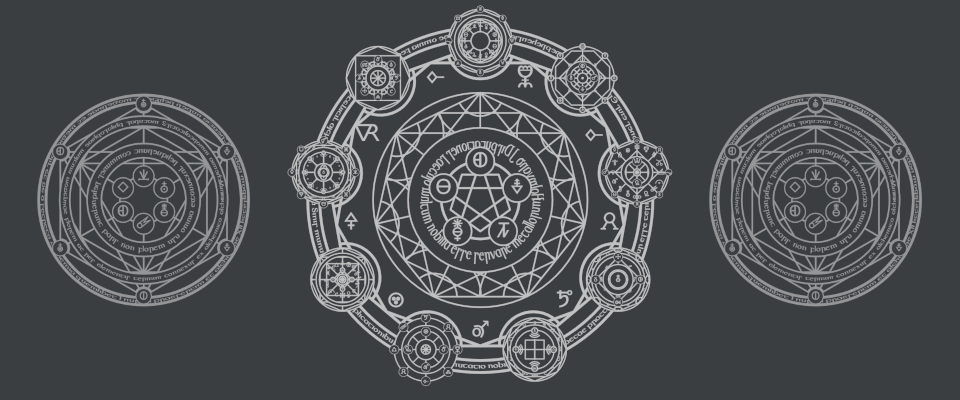 Magic Circle Generator
A downloadable tool for Windows
Conjure Infinite Possibilities.
Create high-quality magic circles with an unprecedented level of control.
Fully Customizable
Every line and stroke of your circles can be changed and tweaked until you have the perfect circle. Use any font that is installed on your system and any Unicode symbol!

Procedural Generation
Summon unique circles at the click of a button, or generate a circle from a specific incantation

Interactive Editor
View changes in real-time and be provided with interactive feedback

Export or Save
You can specify the resolution of your circle and export it as a PNG image or SVG file, or save it in order to edit it again later

How can I use the Images I generate with this?
YOU CAN

Use and distribute the generated images as part of a commercial or non-commercial project
Modify, edit or combine the generated images for use as part of a commercial or non-commercial project

YOU CAN NOT

Resell the image files directly created by the software (for example selling an asset pack containing only generated image files with no modification or personalization)
Make NFTs out of the generated images

Attribution is NOT required
Licensing Information:
Copyright (c) Royal Goose Studios 2022.
Upon obtaining a copy of Magic Circle Generator (the "Software"), you are granted a personal, non-exclusive, non-transferable license to use the Software for commercial and non-commercial purposes, and to publicly perform the Software, with the following restrictions:
- You may not copy, distribute, sell, or sub-license the Software or any part of the Software.
- You may not reverse engineer, disassemble, or modify the Software or any part of the Software.
- You may not publicly resell the image files generated with the Software individually and or independently of a creative body of work
- You may not use the Software to sell non-fungible tokens or other blockchain assets.
THE SOFTWARE IS PROVIDED "AS IS", WITH NO WARRANTIES OF ANY KIND, EXPRESS OR IMPLIED. IN NO EVENT SHALL THE AUTHORS OR COPYRIGHT HOLDERS BE LIABLE FOR ANY CLAIMS, DAMAGES OR OTHER LIABILITIES ARISING FROM, OUT OF OR IN CONNECTION WITH THE SOFTWARE.
Purchase
In order to download this tool you must purchase it at or above the minimum price of $19.99 USD. You will get access to the following files:
magic-circle-generator-web-1.0.5.zip
375 kB
magic-circle-generator-win64-1.0.5.zip
86 MB
magic-circle-generator-web-1.0.4.zip
345 kB
magic-circle-generator-win32-x64-1.0.4.zip
86 MB
magic-circle-generator-web-1.0.3.zip
317 kB
magic-circle-generator-win32-x64-1.0.3.zip
85 MB
magic-circle-generator-win32-ia32-1.0.3.zip
79 MB
magic-circle-generator-win64-1.0.2.zip
85 MB
magic-circle-generator-win32-1.0.2.zip
79 MB